Dental Services in
Briarwood, Queens
When we chose to form a clinic in Briarwood, we did so intending to provide quality, thoughtful dentistry for patients from all stages of life. All of our clients are treated with modern, state-of-the-art procedures. Our Briarwood dentist services include a variety of care options, and each of them is tailored to the individual patient we are working with. Our staff prides itself in delivering personalized care — every time you visit.
A Unique Option
In Briarwood
One of the things that makes us a unique option in Briarwood is our passion for the profession. Dr. Cohen is not just a dentist. He's also an educator, and his staff is equally devoted to offering only the best experience when you visit the clinic. Whether you are a resident of Briarwood or from another nearby village, you will find our clinic to be clean, convenient, and advanced.
Queens Dentistry
The foundation of a healthy mouth begins with regular exams and care. At a standard appointment, you can expect to have a deep cleaning that will remove built-up plaque at-home brushing and flossing simply can't reach. We will also perform a series of X-rays to look for any issues that are not visible to the naked eye. Your exam will also include a thorough cancer screening and an opportunity to ask questions about how you can best maintain your oral health at home.
Your gums are just as important as your teeth, and we offer a variety of periodontal treatments to help keep them in tiptop shape. After all, gum health is directly tied to the wellness of other parts of your body. We know that gum disease can be connected to cardiovascular disease, diabetes, and preterm or low birth-weight babies. Be sure to ask us about gum cleanings and preventative care.
Your Gums Are Just As
Important As Your Teeth
If we detect a problem during your exam, we will work with you to determine the best avenue for treating it. Our staff delivers modern solutions for a range of conditions including:
Cavities
Gingivitis
Tooth grinding (bruxism)
Broken or damaged crowns and fillings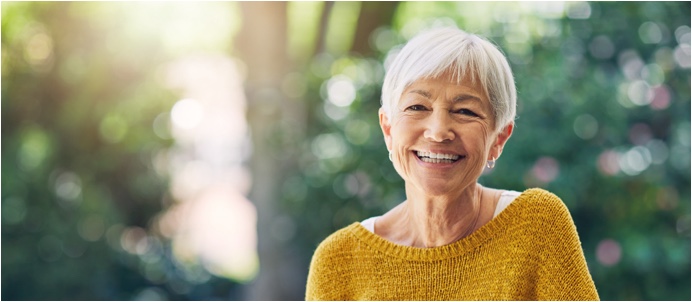 Implant Dentistry
At a certain point in your life, you might be interested in completely replacing your natural teeth with a stronger, more dependable false option. We understand that this is a tough decision to make, and we want to help you choose a care plan that is best for you and your situation. For some patients, traditional dentures are the best route, especially if your teeth have extensive damage. Keep in mind that these will not be the dentures you remember your grandparents having. Today's options look realistic and are also made from high-quality materials that can last a lifetime.
Working With You
If dentures aren't up your alley, or you just need to replace a few teeth, you might be more suited for dental implants. This procedure has been around since the 1960s and has only improved in quality since that time. The process includes removing your damaged teeth, inserting titanium posts in the gap, and attaching new, faux, ceramic teeth to them.
We want to work with you and determine the right solution or combined solutions for your situation. This may include:
Cavities
Gingivitis
Tooth grinding (bruxism)
Broken or damaged crowns and fillings
Queens Cosmetic Dentistry
Of course, patients come to us for more than just general dentistry and periodontal treatments. One of our most popular services is cosmetic dentistry. Many people feel nervous or self-conscious about the way their teeth look. This might be because of stains, chips, cracks, or a crooked grin. Regardless of your reasons, we will work to find a cosmetic procedure to help you feel like your most confident self.
Depending on your situation, this might include advanced whitening, using the power of a laser to deliver safe, effective, and fast stain removal. Others might be more excited to try veneers, a thin shell of porcelain that binds to the front of your teeth, improving their position, shade, and shape.
Injectable Fillers
On top of it all, Dr. Cohen offers injectable fillers for patients who want to reduce wrinkles or plump up their lips. We've all seen celebrities, as well as friends and family members, who have used fillers to add a youthful fullness to their appearance. Before the procedure, staff will review your wants and expectations, as well as what is realistic for your situation. We use Restylane Silk for injections, which will leave you with a more defined Cupid's bow, fuller lips, or other desired result.
Ask About
If aesthetics are important to you, ask about:
Veneers
Porcelain crowns
Inlays
Onlays
Whitening
Dermal fillers
Contact Us Today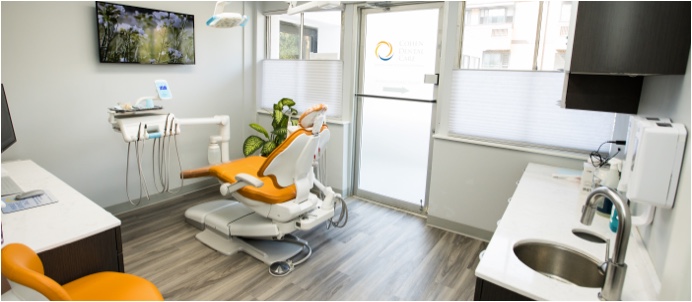 Contact Our Briarwood
Dentist Today
There are many things to consider when you select your dentist, and we want you to know that you are in good hands under the direction of Dr. Cohen. No matter your situation, we're here to help! Contact us today to learn more.
Briarwood Dentist Office
85-15 Main Street, Suite C
Briarwood, NY 11435
Phone: 718-658-8341
Website developed in accordance with Web Content Accessibility Guidelines 2.0.
If you encounter any issues while using this site, please contact us:
718-658-8341